Join the Jesuit Alumni Community
We are inviting all alumni/ae of Jesuit colleges or universities who are interested in our activities, to:
Join us at one of our events, get to know us personally!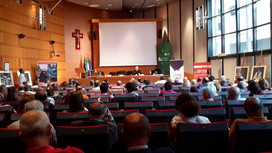 Join us on Facebook and / or Twitter to get the latest news!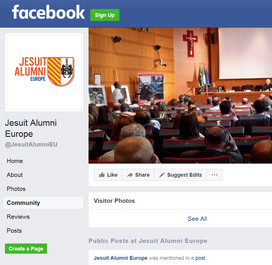 Jesuit Alumni Europe on Facebook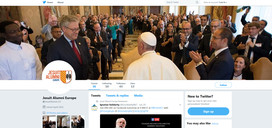 Jesuit Alumni Europe on Twitter
Either way:
You are going to meet Jesuit alumni from all over Europe!
Feel the Ignatian spirit!
Continue developing the humanistic experience you made at your Jesuit college or university!
---
Register with the Alumni Localizer and see where other alumni/ae are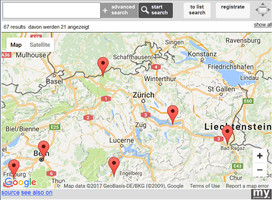 (work in progress)
---
Related Website Links
WUJA is the World Union of Jesuit Alumni
President
Alain Deneef
(BEL) (Email)
Vice President
Adesina Augustine Buraimoh Ademuyewo
(NIG) (Email)
Treasurer
Silvio Piza
(BRE) (Email)
Secretary
Naresh Kumar Gupta
(IND) (Email)
Delegate of Fr General
José Morales Orozco SJ
(MEX) (Email)
European Council Members
Francisco Guarner
(ESP) (Email)
Sebastian Schindler
(AUT) (Email)
---
This website is helping you in meeting the people working at the Curia and locating the information you are looking for.
| | |
| --- | --- |
| General Fr | Arturo Sosa SJ |
| Superior General of the Society of Jesus | Link |
---
The European Catholic Centre is a non-profit-making international Association, recognised by the Belgian state, set up by officials of the European Institutions in Brussels.
The Centre purposes, according to its Statutes, is to «... being a sign of unity among Christians engaged in the process of uniting Europe. »
It serves as a centre for meetings, discussions, formation, action and celebrations in the European Catholic pastoral service, in an ecumenical and social spirit, for persons attached to the European Union Institutions and other international bodies in Belgium, as well as their families.
---
OCIPE seeks to accompany the construction of Europe: in serving its personnel in their professional and spiritual discernment, in sustaining critical reflection from the perspective of Christian faith on European values and responsibilities, and in promoting Europe's solidarity internally and with the wider world.
---
MAGIS is an international meeting of young people who are trying to find God in their everyday lives and to live in harmony with Him and His desires for them and for the world. The aim of the program is to teach participants how to find God in all things according to the spiritual wisdom and tradition of Saint Ignatius of Loyola.
---
Jesuit Refugee Service (JRS) is an international Catholic organisation with a mission to accompany, serve and advocate for the rights of refugees and others who are forcibly displaced.
---
The Jesuit Volunteers is a full time lay volunteer organization grounded in the principles of Ignatian Spirituality. We offer young men and women the opportunity to complete a year or more of service experience with the focus on peace and justice. The challenge to Jesuit Volunteers is to integrate Christian faith by working and living directly with the poor and marginalized.
---
OMAEC is the World Union of Former Pupils of Catholic Education, representing the associations and organisations of alumni/ae who went to a catholic school.
---
UNAEC is the European Confederation of associations and organisations of alumni/ae who went to a catholic school. UNAEC belongs to OMAEC, the World Union of Former Pupils of Catholic Education.
---
JECSE is the Jesuit European Committee for Primary & Secondary Education,
The main aims are:
To promote the ideals and practices of Jesuit education in Europe.
To encourage networking, co-operation and exchanges between Jesuit educational institution.
To support the Delegates of education in their mission to reflect on Ignatian identity.
There are 158 schools in the JECSE network with 163 000 students.
---
JESC is the Jesuit European Social Center of the Jesuit Conference of European Provincials which engages on social issues concerning Europe.
JESC's core mission is:
To reflect on life, policies and practice of the European Union.
To seek engagement which authentically expresses Christian faith.
To remain close to the poor and marginalised.
To analyse the social reality with competence and to advocate for justice in European political structures.
JESC is based in Brussels, collaborating and engaging on a variety of themes ranging from Mineral Resources to European Citizenship and Ecology.