ECJA supports

the Global Education Initiative of the Jesuit Refugee Service
---
The Global Education Initiative
About Mercy in Motion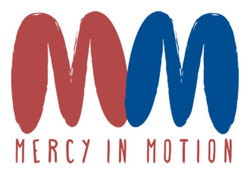 The Global Education Initiative is the continuation of the "Mercy in Motion" campaign of the Jesuit Refugee Service (JRS) with the goal of providing additional 100,000 refugee children and youth with access to education by the year 2020, spanning from primary school to university, including vocational and teacher training.
More detailed information about the campaign can be found on the homepage of "Mercy in Motion". Just click on the banner on the right.
---
What is the Jesuit Refugee Service doing?
The Jesuit Refugee Service (JRS) supports and oversees approximately 765,000 refugees and other people who were forced to migrate in 45 countries, independently of their ethnic background or their religious belief.

The 65 Jesuits who are working for the JRS are providing their service today with approximately 50 religious sisters, 1700 employees and 4400 refugee teachers.

The JRS runs school and educational programs for young refugees.
Actually, more than 140'000 refugee children and youths are participating in the school and educational programs of the JRS.
---
What can we / I do?
Tell and talk about Mercy in Motion (MM) to everyone and everywhere.
Call for donations and sponsors to finance MM-projects and programs (Corporate Social Responsibility).
Use conferences, meetings and seminars as platforms for discussions about global migration, MM issues in alignment with the ideas of the Jubilee Year of Mercy.
Give or find people who are trustworthy and successful in their resp. fields, who are willing to promote the MM message in their individual and business networks. The testimonials will be published in the internet www.mercy-in-motion.org
Get young alumni involved: Maybe the MM projects are appropriate for our experience projects for young alumni/ae.
For more detailed information about the MM Campaign and demand for support just click on the button on the right (PDF document 308KB).
---
Each donation counts
To give access to education to one single kid will cost 100 Euro per year. That are 8,33 Euro per month. Little money which can change everything in a child's life. ​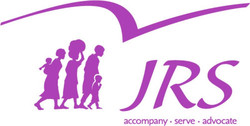 ​
Get involved! Also small donations help.