Conference for international business leaders focusing on the modern, globalized business world with its ethical challenges and the contribution the Ignatian tradition can make.
The goal of the conference is to strengthen both theoretical discourse and practice of corporate ethics. The conference language is English.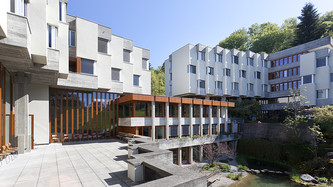 Click here to get more information (in German) from the organizer, Lassalle Institute Bad Schönbrunn, Switzerland.
Program incl. registration form for the conference can soon be found on the homepage of the Lassalle Institute.
Venue: Lassalle-Haus Bad Schönbrunn, Schönbrunn 3, 6313 Edlibach, Switzerland
-