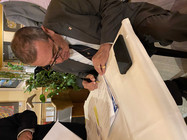 At the founding act in Vienna, 24 September 2022, the representatives of the national federation / association who were present, established a new ECJA, compliant to the Belgian Law. Till approval and publication by the Belgian Authority, the new ECJA remains an "ASBL in formation" (ASBL for Association Sans But Lucratif).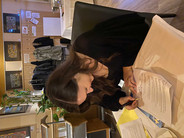 The founding documents were signed by the representatives of 12 countries, which are now members of the new ECJA:
Hans Hammerschmied** for Austria
François Marinx* for Belgium South
Chris Thurlimann** for Britain
François-Xavier Camenen* for France
Joachim Wollensak* for Germany
Boglárka Novella** for Hungary
Chris Thurlimann** for Ireland
Marija Dudaite** for Lithuania
Stephen Gatt* for Malta
Ricardo Manuel Rodrigues** for Portugal
Javier de Pablo** for Spain
Chris Thurlimann** for Switzerland
(*) ... with declaration to attend in person (president)
(**)... with written proxy to represent the respective country
Not present or represented in Vienna was the following national federation / association / group of Jesuit alumni:
FEDEREX Italia
Federation of Belgium North
Association of Jesuit Alumni in Gdynia, Poland
Group of Jesuit Alumni from Shkoder, Albania
By signing the required documents and handing them in to the secretary and treasurer before the next meeting, the 4 countries can too become a member by getting the approval of the general assembly at the ECJA meeting in spring 2023.